A little over 20 years ago I had my very first root canal. Anyone who's had one knows it's definitely not fun! But to be fair, once it was done, the bliss of being pain free and able to eat normally again definitely is worth all the time in that dentist chair.
Just after Christmas I was eating something, I think it was peanuts or something else kind of hard. All of the sudden I felt something strange in that back molar, like a seed caught between my tooth and gum. I used some dental floss, then gave my teeth a good brushing. That's when I felt it. A small, hard, stone in my mouth. Not to get too graphic, I took it out and found that it was part of my tooth. A tiny little white pebble.
Panicked now, I grabbed a flashlight and checked out that weird feeling tooth. It was cracked right in half! My old root canal had failed.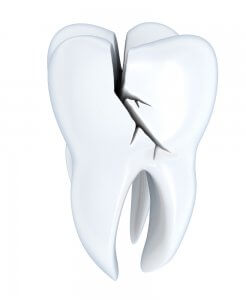 Since there was no nerves, it didn't hurt. I thought (silly me) that I could wait until we had some extra time and extra money to get it looked at. I also knew that it would likely need to be pulled. This meant weeks of recovery and then more money to fit a bridge. I was dreading having a huge hole where my tooth once was.
Life has a way of throwing curve balls into your plans. My tooth became abscessed. No more waiting. I had to get the deed done. After a course of antibiotics I was ready to say goodbye to this painful tooth. But even that wasn't as straight forward as I thought.
Most tooth extractions take about 5 minutes after you're numbed up. Basically it's supposed to be a lot of wiggling the tooth to loosen it, then a big yank and it's over. The healing now starts.
But this is me. I've never been a straight forward patient. My tooth didn't want to come out. It actually had fused to my jaw. What was a routine procedure became surgery. Scalpels, drills, chisels, and a very patient dentist! One hour and three stitches later the deed was finally done.
It's been a little over a week since then, and I'm healing very well. I'm still eating a soft diet, but it's wonderful to be pain free.
But there's a catch. Before we can fit a bridge, we discovered that the old root canal caused a cavity in the next molar. I go in a week to have that filled. I hope it's just a straight forward procedure, but like everything else medical in my life, I'm expecting an "oh my, this isn't normal, we'll have to pull a hail Mary to fix this…"
So for this week, my planner has been decorated accordingly. I'm living off of mushy food and coffee right now, another week or two at least.
And such is my life!