Due to some financial craziness that's happened, and about to happen, my plans for Peanut's grade 1 curriculum just went down the drain. Bookshark level 5-7 is now only a sweet dream, and hopefully we can either get it much later in the year, or start next year with bookshark level 6-8. (insert heavy sigh and one small tear in my eye!)
So now I am scrambling to use as much free or inexpensive curricula as I can manage. I am actually lucky enough to have an extensive collection of various pdf textbooks and workbooks saved from various resources, and I've tended to jump on "limited time free" and "Save over 75%" offers in the past.
It took about a week to go through what I have, what I need, and what Peanut needs to learn this coming year. I have pretty much gathered together an amazing curriculum that cost me next to nothing except some printer paper, printer ink (we have an epson ecotank, so this is a beast of a workhorse!) and now I have to gather up some binders and a couple of notebooks, and we're ready to go.
So here is our curriculum for 2018-2019:
Math: Singapore math U.S. edition 1A and 1B   or   Math Mammoth 1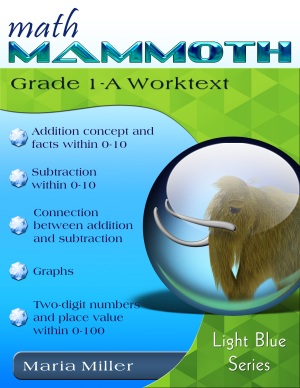 Language arts:
Learning to read: Reading A-Z. We'll start with aa readers and work our way up.
Phonics: Explode the Code book 1,2 and 3
Handwriting: Evan Moor Daily Handwriting
Spelling: Spelling You See 'A' (it's been sitting on our shelf collecting dust for 2 years!)
History: Story of the World Volume 1 with Activity Book
Social Studies: DK Nature Encyclopedia (we'll do 2-4 pages a week and research one animal from the page, including habitat and life cycle
Science: Elemental Science (another treasure that was sitting on our shelf collecting dust)
I won't worry about art since both our history and science have a lot of crafts to do.
So now that I've got a plan, and I've scheduled out the difficult stuff (history, science, social studies), it's time to grab a coffee, some chocolate, and pat myself on the back for a job well done!
We still have 8 more weeks of Moving Beyond the Page 4-5, but we'll begin this curriculum on Monday. We are ready for this new adventure.
Grade 1 here we come!