We have been very busy since our last "reset". Our curriculum choices have evolved, and some things have worked really well so far, others not so much.
We seem to be finally on track for learning to read, writing, and math. There have been some surprises here too.
Reading A-Z has been awesome, and I consider it our "spine" aka backbone of our language arts learning to read curriculum. We are just over halfway through the high frequency books and lessons, and Peanut is reading at about a grade 1.4 level now! So in 6 weeks he's shot up by 1 year in his reading abilities. How can a mama not be excited by that! He also is about to graduate from level A to level B books on their guided reading books. I have a feeling he'll be reading at a grade 2 or 3 level by the end of our school year if this keeps up.
Another sight word program we're using is Easy Peasy Getting Ready part 1 – McGuffey Primer. I have a love hate relationship with it. Peanut loves it (a plus) but it uses outdated words and is sometimes heavy with christian religious content. To be fair, McGuffey readers were originally printed in 1836, so it is what it is. For now, we'll continue to use it, slowly and steadily. Peanut actually giggles and laughs from the flashcards, so that's a plus in my book!
Complete Curriculum Kindergarten Language Arts is our other language arts spine. Peanut loves the stories, and the worksheets aren't overwhelming, so he actually enjoys doing them. To be honest, I was skeptical of this curriculum since it was so inexpensive, but it's proven to be a pretty solid program. The drawback is the printing. There is almost 1500 student pages! I don't print them all, plus I print the stories as booklets so there really is about 500 – 700 pages to print. I'm grateful we have an eco-tank printer! I don't print the Teacher's manuals since I can just put the pdf on my tablet follow it that way.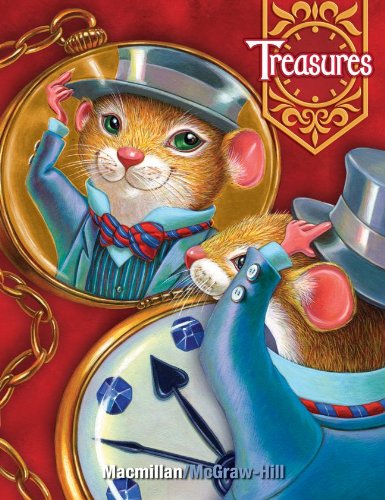 Once we're done with the Reading A-Z high frequency words, I'll be using McGraw Hill Treasures grade 1. We should get to the 4th or 5th unit before the end of our year.
For spelling we've begun to use Spelling You See level A. We got this 2 years ago from Timberdoodle, but Peanut wasn't ready for it yet. So far he's doing well with it. The best part is that he's also learning phonics without knowing it, since he has to sound out the word to spell it.
Getty Dubay handwiting A is our learning to write curriculum. I thought it would be easier since most letters involve only 1 or 2 strokes, plus it sets the child up for cursive handwriting later. Peanut even seems to like it, so that's a good thing.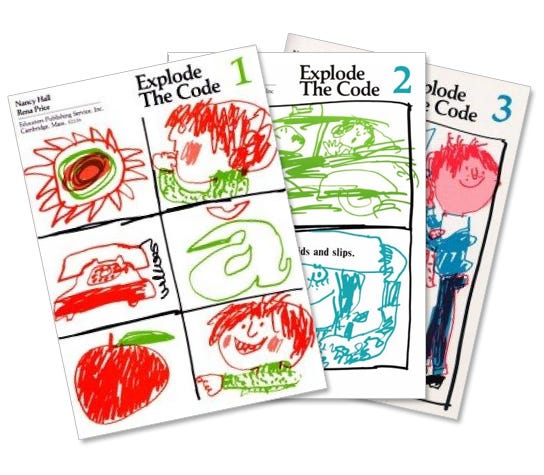 Phonics is very difficult for Peanut. I've set aside teaching him how to read phonetically for a while. I'll be introducing Explode the Code 1 in a few weeks though, since it's a gentle introduction to phonics.
Math has been our trouble spot. I now use several resources, so I can't say one is our actual spine. Complete Curriculum Math grade 1 is amazing. 180 lessons and well scripted. We've been doing this daily. We added A Beka Arithmetic grade 1, and Peanut loves this worktext! It's colourful, and not overwhelming. He does 2 pages a day. We've also taken McRuffey math off the shelf, dusted it off, and have started using it too. Peanut loves all the games and puzzles. We did shelve Harcourt math grade 1 since it offered no instruction, it kind of felt like busy work. Math U See Alpha will be coming out of the background soon, since we'll be learning how to solve for an unknown, and Math U See visually explains it better. We also suppliment with Easy Peasy All In One Homeschool math grade 1, since the majority of it is online games which reinforce what we've learned. So for now, math seems to be going well (knock on wood!).
Science has been a pain in the patootie. I love how the topics are arranged in Complete Curriculum Science Grade 1, but I hate how much 'stuff' I need to gather beforehand. Still, we're going to use it, but we'll have to skip a few lessons that call for things I can't easily find here. I also LOVE Easy Peasy Zoology (year 2 level L). We are doing this too, and Peanut really enjoys it. It is heavy on lapbooks, but I'm turning them into a year long interactive notebook instead.
History is also a problem area. We tried Easy Peasy history year 1, but it's pretty dry and boring. We are using Story of the World Volume 1, but even that has it's issues. Peanut is bored by the stories, and there aren't enough pictures to grab his attention. He loves the activities and crafts though, so we'll soldier on and maybe eventually Peanut will like the stories. We'll probably use this again in 3-4 years when Peanut can understand more of it, but for now we'll keep trying. If it doesn't work, and we seem to be dreading it, we'll shelve it for a while.
I know I'm forgetting about a lot of things we're using, but this is pretty much our main curricula for this year. Lots of reading, math, science, and a side dish of history, and a whole lot of arts and crafts mixed in.
Wish us luck! now please pass the coffee and chocolate donuts.